Tailored Pursuit:
Logo Design, Identity, Production (At Fisher)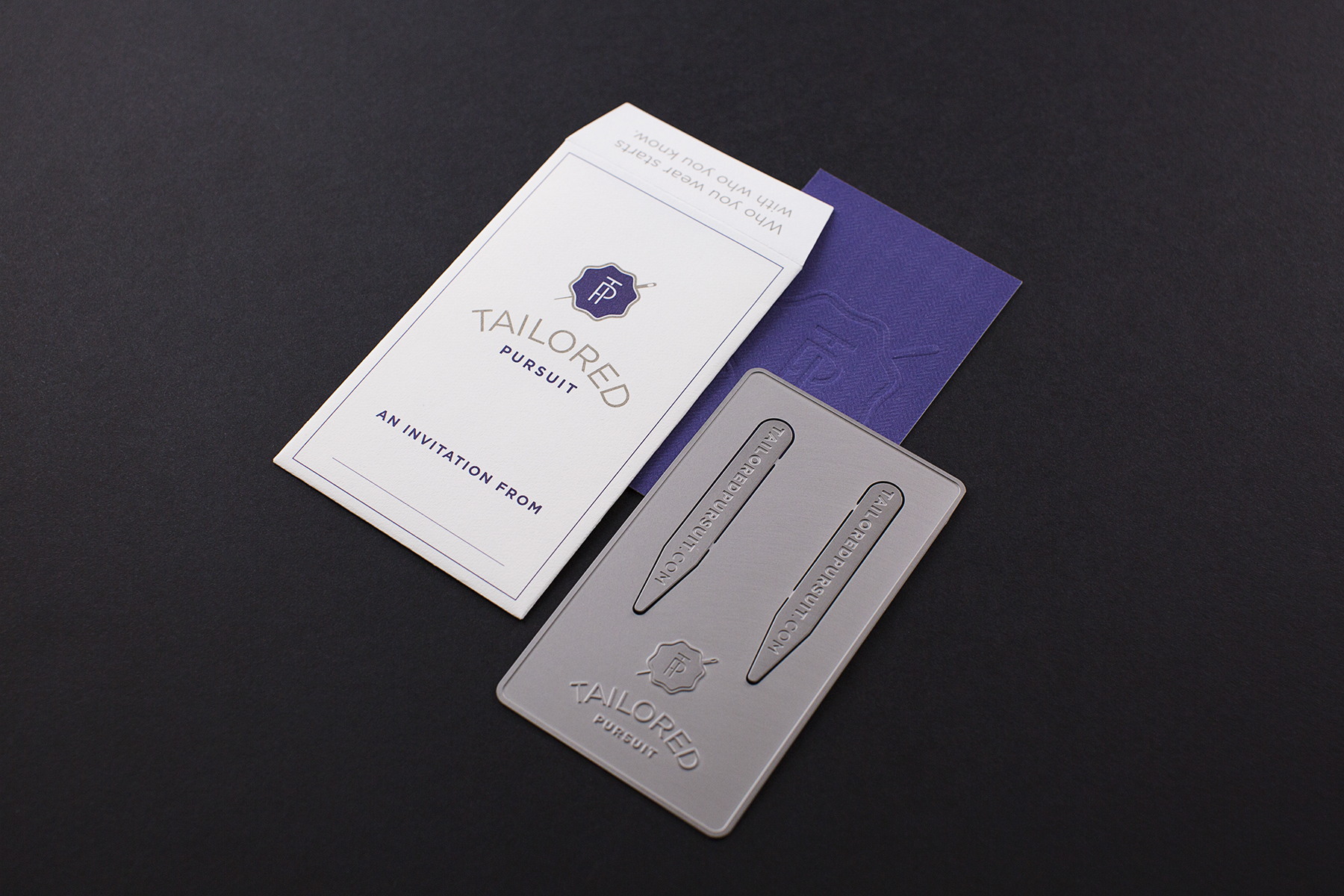 Tailored Pursuit asked for a promotional piece to hand out to potential members as an invitation. Here you see a business card as well as a set of collar stays made out of stainless steel.
These collar stays included the company URL for more details and to apply for membership into this exclusive club.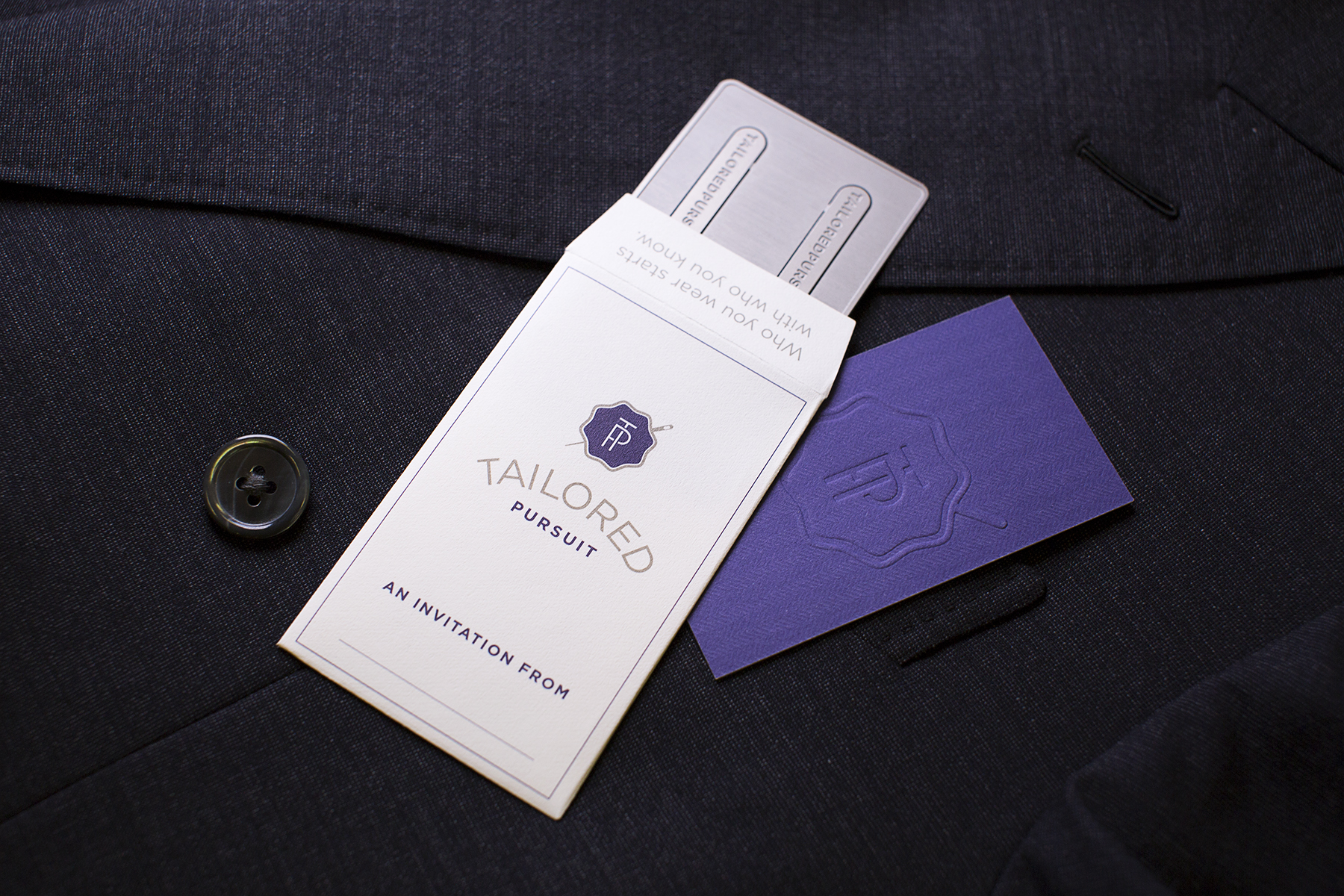 This custom-designed envelope was made from a 25% cotton paper and featured a no-seam die cut.
These collar stays offer a more lasting alternative to traditional plastic collar stays.
Gold_Award
I'm so happy to have received the gold Addy in Sales Promotion for my work on this piece during my time at Fisher.